SHARES AND SHAREHOLDERS STRUCTURE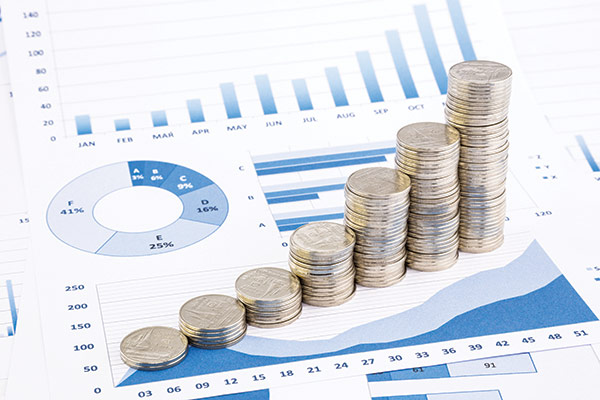 Total outstanding shares
391

,

334

,

260
shares owned by
11,042
shareholders
Shares
Total number of shares of the Corporation: 391,400,000 common shares.
As end of 2020, there were 391,334,260 outstanding shares (excluding 65,740 treasury shares).
Change in owner's equity
In 2020, the Corporation had no change in owner's equity.
Treasury shares
As start of 2020, there were 65,740 treasury shares.
In 2020, there were no transaction during the year. As at 31 December 2020, it remained at 65,740 shares.
Shareholders structure
Based on the shareholder listing in the Vietnam Securities Depository, as at 31 August 2020, there was a total of 391,334,260 shares owned by 11,042 shareholders.
| SHAREHOLDERS | QUANTITY | NUMBER OF SHARES | PROPORTION OF OUTSTANDING SHARES |
| --- | --- | --- | --- |
| Domestic | 10,585 | 347,559,739 | 88.80% |
| Legal entities | 82 | 269,407,056 | 68.83% |
| Individuals | 10,503 | 78,152,683 | 19.97% |
| Foreign | 457 | 43,840,261 | 11.20% |
| Legal entities | 54 | 42,460,733 | 10.85% |
| Individuals | 403 | 1,379,528 | 0.35% |
| Total | 11,042 | 391,400,000 | 100% |
CORPORATE GOVERNANCE REPORT
CORPORATE GOVERNANCE REVIEW BY THE BOD
PVFCCo APPLIED THE CORPORATE GOVERNANCE MODEL THAT INCLUDED GENERAL MEETING OF SHAREHOLDERS, BOARD OF SUPERVISORS, AND THE BOARD OF MANAGEMENT IN COMPLIANCE WITH THE LAW ON ENTERPRISES 2014. The standard of corporate governance has complied and met the requirements of Decree No. 71/2017/ NĐ-CP, dated 06 June 2017, issued by Government.
Overview
In 2020, the Vietnamese economy remained resilient with relatively positive indicators despite Covid-19 as a global challenge.
Reduced supply of imported fertilizers facilitated domestic enterprises to increase fertilizer exports. Thanks to the great concern of the leaders and timely support from the authorities and industries, PetroVietnam, with the support of its valued shareholders, sound solutions, drastic directions of the Management and great unity and determination to overcome challenges by officials and employees, the key tasks of 2020 production and business plan were successfully fulfilled by the Corporation.
Results
The Corporation successfully achieved and exceeded its annual planned targets in production, and operations and financial performance.
In addition, PVFCCo ensured optimum production efficiency. Given that Phu My Urea is the main product earning the highest revenue, in 2020, the Corporation focused on cost and asset management, as well as improving the business of other fertilizers. The Corporation actively promoted the sales of its specialty Phu My fertilizer products. The Corporation has managed to export more than 70,000 tons of Urea.
The Urea production plan was successfully completed by Phu My Fertilizer Plant in under 36 days. Nearly 115,000 tons of NPK and sales volume of approximately 95,000 tons were achieved in 2020 by the Phu My NPK Plant.
The Corporation has adopted the principle of honesty and transparency.
With the above situation, the Corporation's profit before tax amounted to VND 848 billion, far exceeding its target approved by the General Meeting of Shareholders.
In addition to the achievements and results achieved in 2020, there were restrictions that need to be addressed for stable and sustainable development.
Plans and orientations of the BOD in 2021
The Corporation's financial plan (consolidated)
Total revenue
8,331
Billion VND
Profit before tax
437
Billion VND
Profit after tax
365
Billion VND
Budget payable
156
Billion VND
REPORT ON THE ACTIVITIES OF INDEPENDENT MEMBERS OF THE BOARD OF DIRECTORS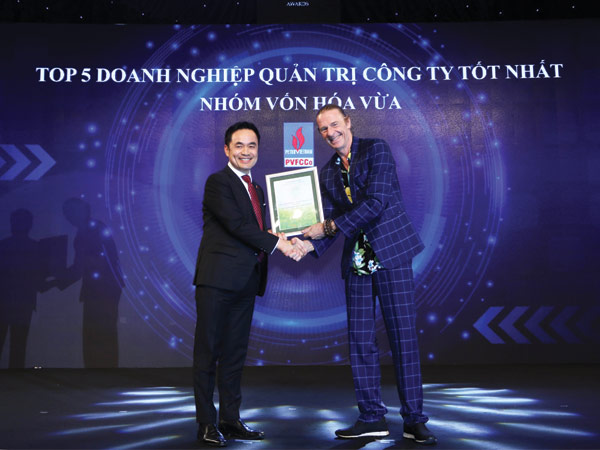 BOARD OF SUPERVISORS REPORT
In 2020, BOS have well performed its role of supervising the Corporation's financial and operational situation, focusing on: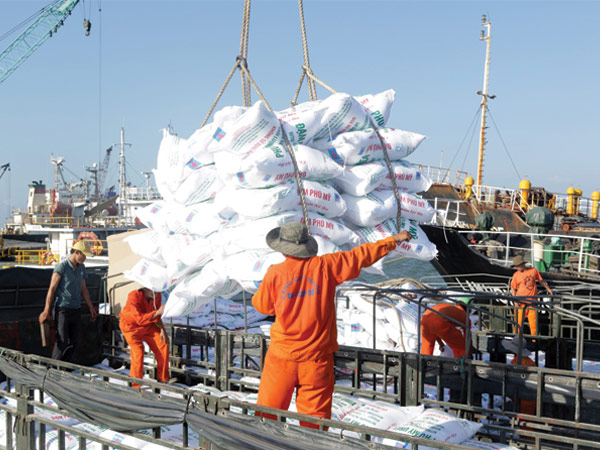 PVFCC

o

's Income Statement regarding the performance of the BOD and President and CEO of PVFCC

o

Operational and financial supervisory activities
Self-assessment of the Board of Supervisors and its members' activities
Remuneration, operating costs and other benefits of the Board of Supervisors and members of the Board of Supervisors
Assessment of transaction between PVFCCo, subsidiaries and other companies with more than 50% charter capital control rights held by PVFCCo, members of the BOD, the President and CEO or its related persons.
Transactions between PVFCC

o

and companies
Supervision results for the BOD, the President and CEO and other managers